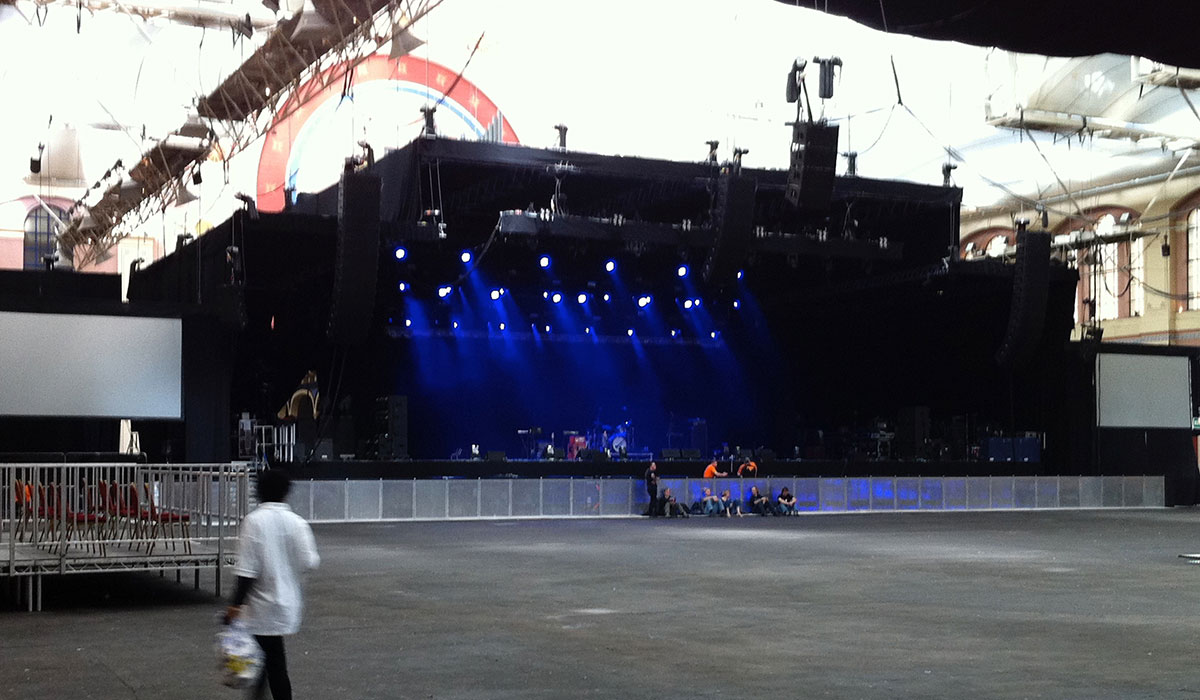 STAGING
On Stage is one of the largest stockists of Litestructures "Litedeck" in the south-east…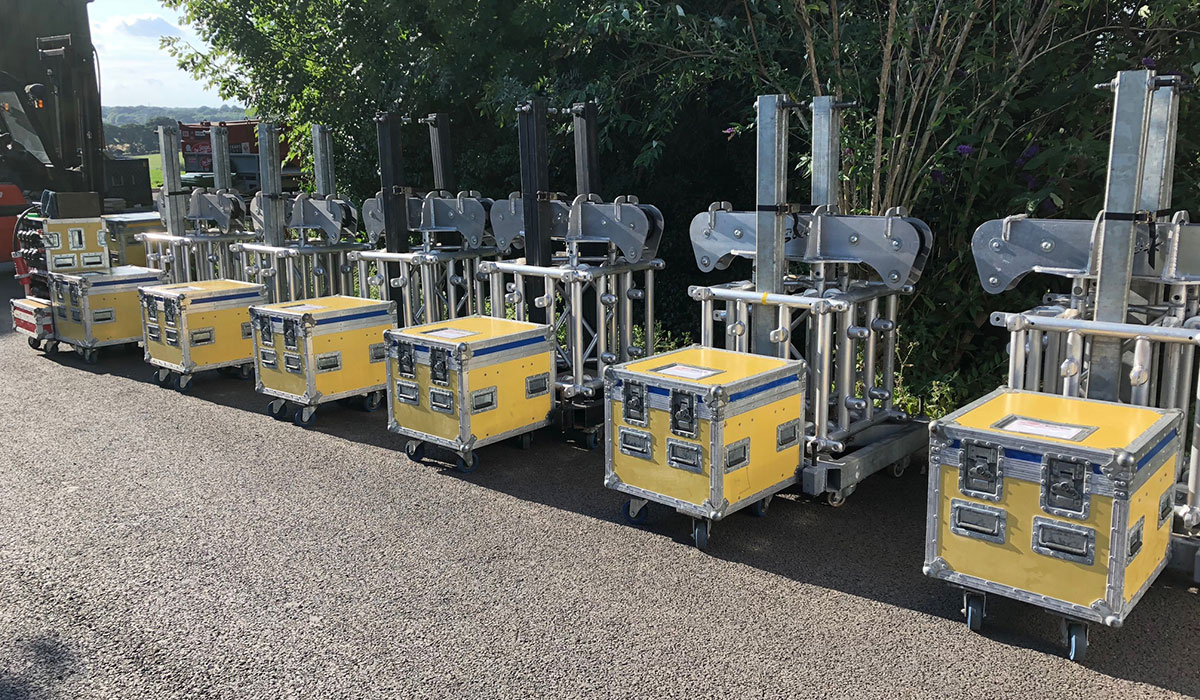 RIGGING
We stock primarily "Slick Systems" truss, our range includes, Maxibeam, Minibeam, GS Truss, and Litebeam…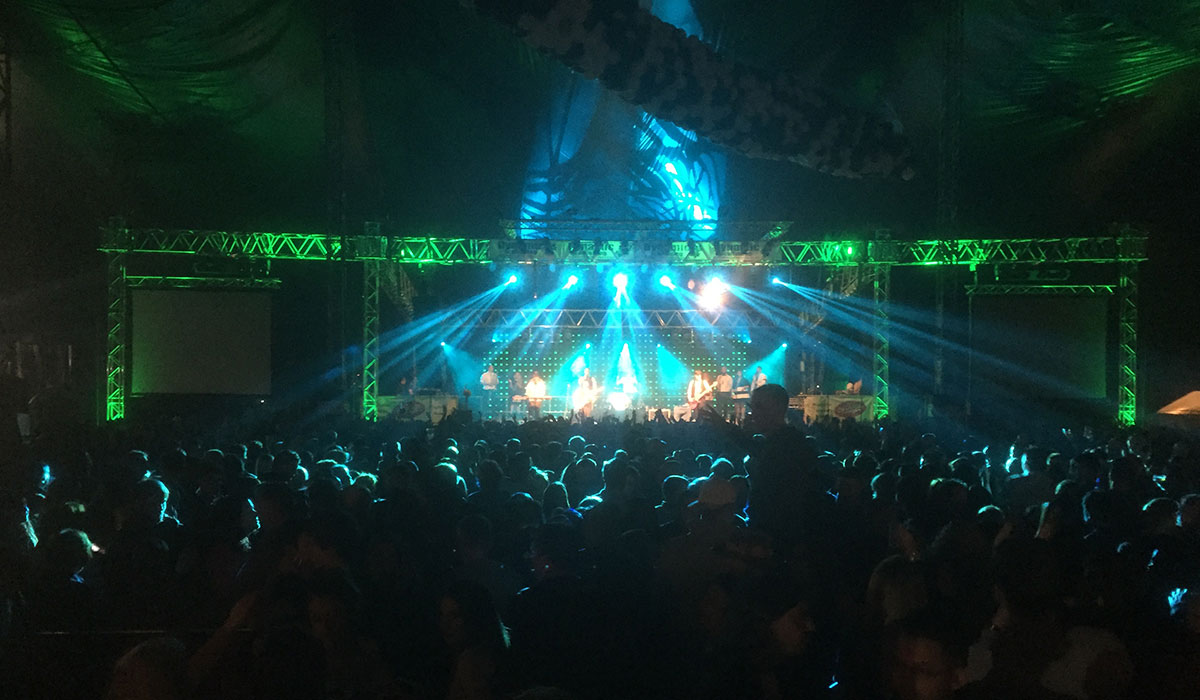 PRODUCTION
We at "On Stage" have over 30 years of production experience behind us from exhibition rigging and design…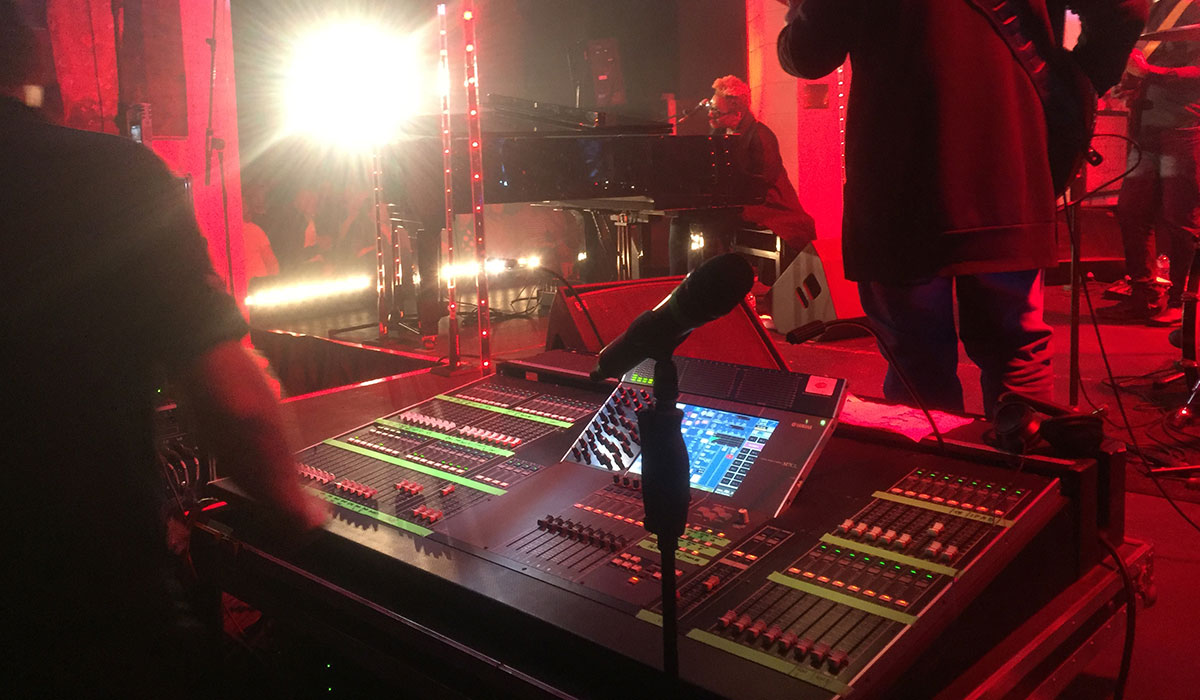 SOUND
On Stage use Martin Audio & EAW PA front of house systems, Martin Fold back monitors…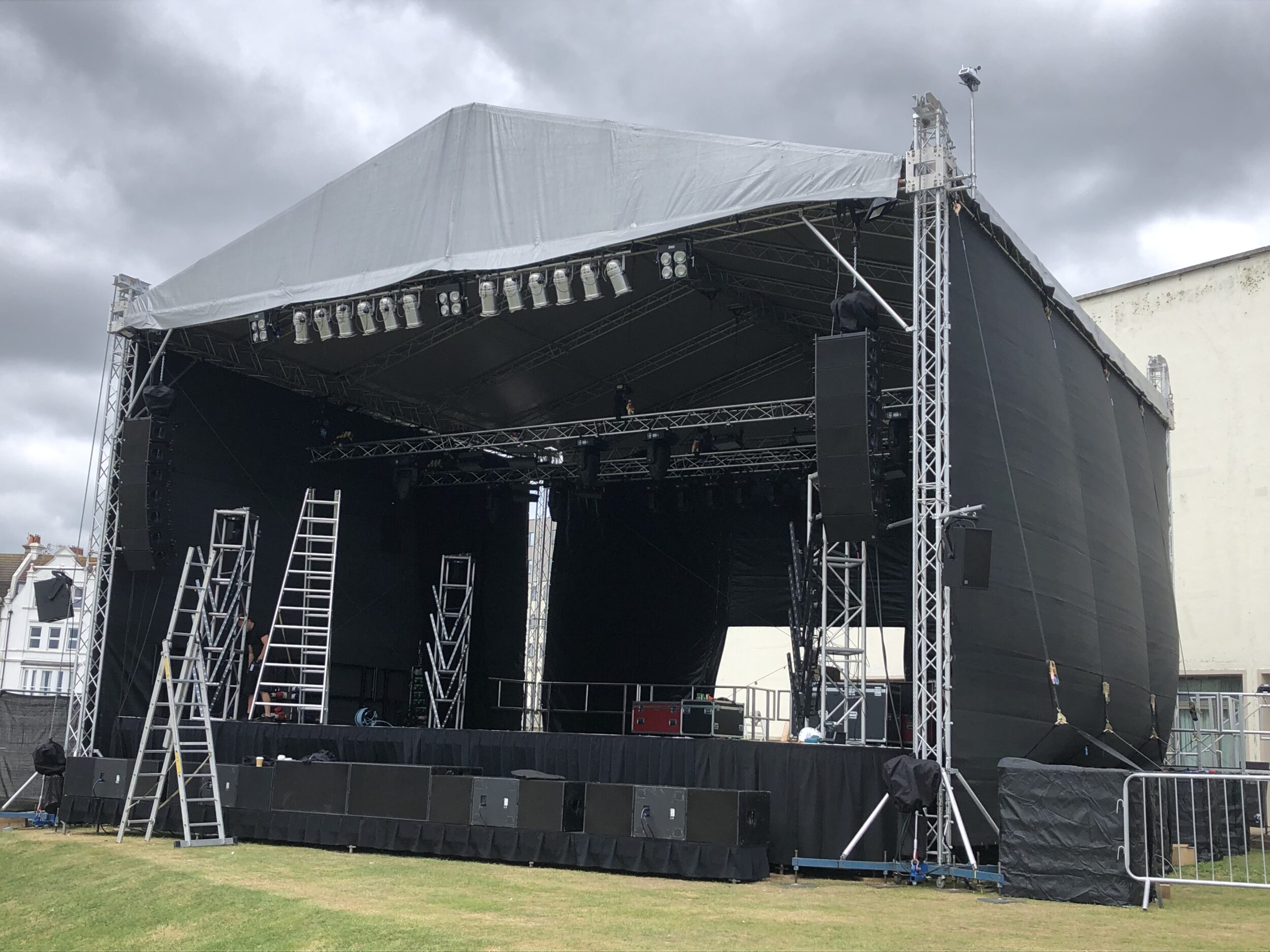 Outdoor Roof Systems
On Stage now has in stock the Milos MR2 12m x 10m Roof System with a 1.2m stage height ….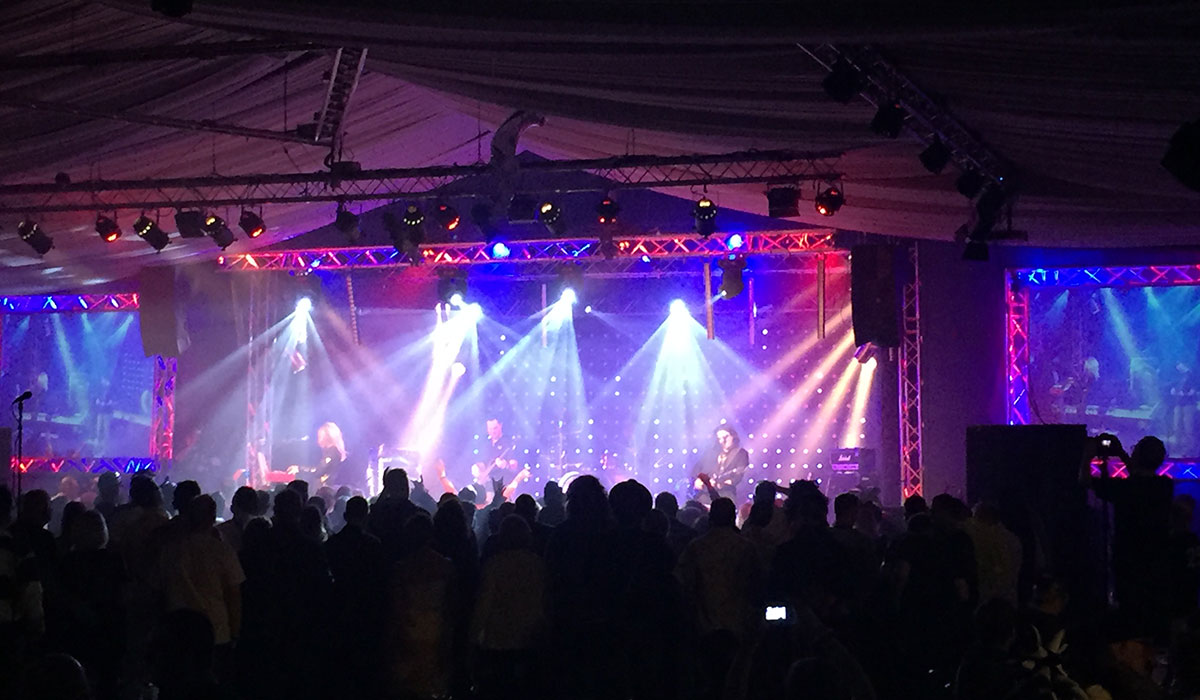 LIGHTING
We have a comprehensive range of standard generic lamps, from Source 4 profiles…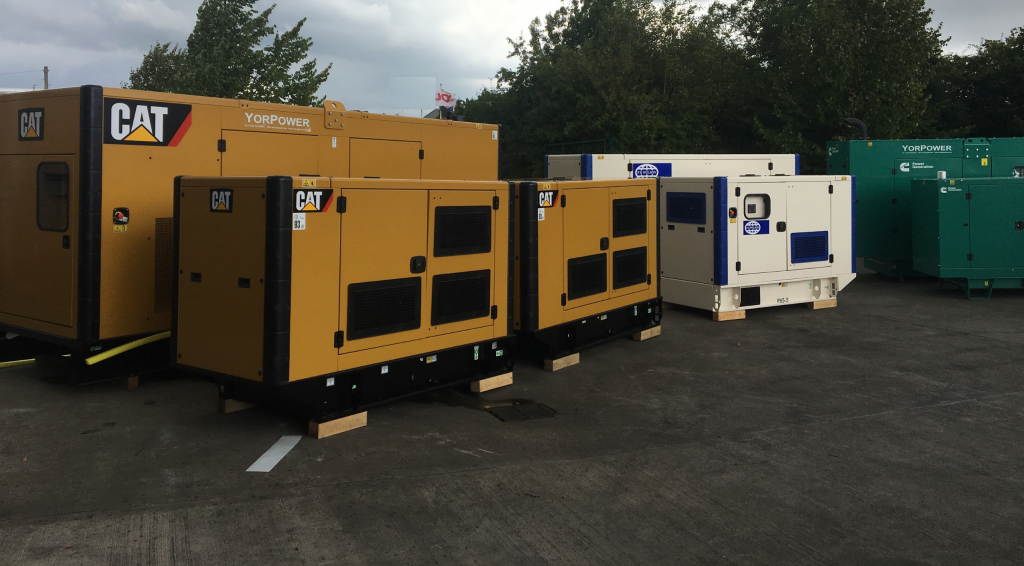 POWER & PLANT
On Stage can supply all of your power and plant requirements through a network of generator & plant…
Festival Build
from start to finish
Welcome
Welcome to On Stage. We've been in the industry for 35 years, initially supplying lighting to the corporate market and then two years later moving forward into rigging. As time moved on the rigging services grew, supplying to the music world.
2002 saw us moving into staging and production, initially supplying venues such as Alexandra Palace with concert stages, and working on the production for several festival clients large and small. Today we carry the largest stock of Litestructures "Litedeck" in the south east and carry a comprehensive stock of "Slick Systems" high quality trussing and a range of motors from 250kg to 1 ton low voltage and direct supply. Our sound stock consists of Digico and Yamaha sound desks, with EAW and D&B sound reinforcement. For more information on what we can do for your next event whether it be a small stage or a full production for a festival, give us a call, or drop in for a coffee. On Stage works with you to offering solutions and ideas to obtain the best results for you.
Latest News and Projects