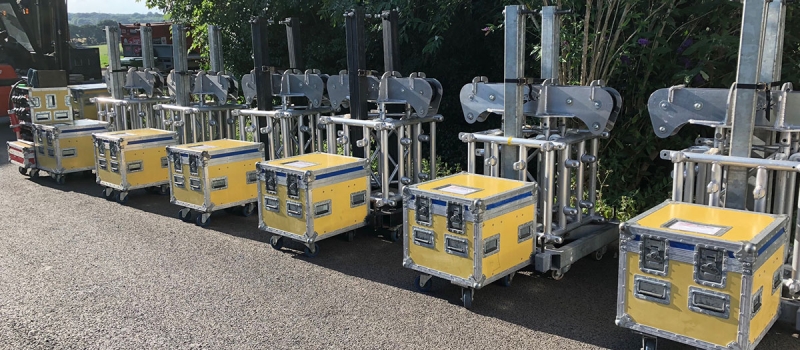 We stock primarily "Slick Systems" truss, our range includes, Maxibeam, Minibeam, GS Truss, and Litebeam. This is supported with their one and two ton ground support systems and their GS "V" PA towers.
We also have an array of truss circles ranging from 15' to 14metres and 6m "Doughty" Zenith 6m towers
Our motor range includes Verlinde Stage maker 1 ton, CM Loadstar 500kg, and Prostar 250kg. We also have single phase Prostar hoists available, Motors controlled using "Outboard Electronics" control systems. All our motors carry valid test certification available on request. Our trussing and rigging all get a thorough examination before being deployed to events.